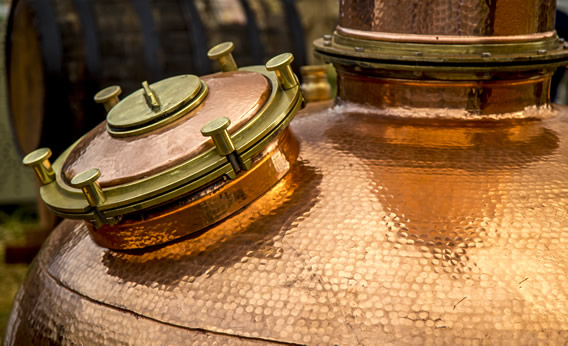 THE
OFFICIAL
VODKA OF
PARADISE
Made with the highest-grade American corn, Monkey In Paradise vodka is seven times distilled, seven times carbon-filtered to produce the purest, smoothest, most drinkable vodka you can get. That's six times more than other vodkas. And that's just the tip of the ice cube.
We start by demineralizing our water with a proprietary five ppm reverse osmosis system. This extreme level of purification takes 11 gallons of water to produce one "paradise pure" gallon of water for the distillation process. From there, we filter our vodka in copper stills, reducing sulfites naturally to deliver a purer, cleaner taste.
Finally, we charcoal filter the liquid three times, allowing the alcohol and water to age and rest together at four different proof levels. Because the more you filter and allow for "age settling," the smoother the final product. And that's kind of what it's all about, you know?

Nutrition Information per 1 oz vodka:
64 calories, 0g carbs, 0g protein, 0g fat
"LIFE IS WHAT YOU
DRINK FROM IT"

About Those Cocktail Markers
What began as a simple way to identify people's drinks, Monkey In Paradise cocktail markers quickly evolved into "ice breakers," initiating conversations and getting people off their phones to make social gatherings a lot more social.

You'll find Monkey in Paradise signature events everywhere from International Raceways to preferred clubs and bars. We might even show up in support of your favorite charitable cause. Look for us. We'll be looking for you.

Let the Celebrations Begin
However you define paradise, you can begin to allow more of it into your life when you start from a place of celebration. And nothing takes any celebration to the next level better than Monkey In Paradise premium vodka.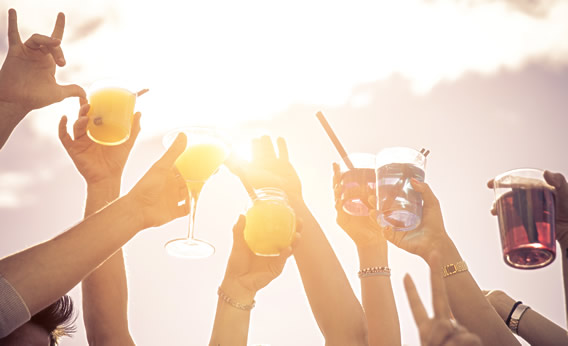 FIND YOUR
PARADISE.
WE'LL SUPPLY
THE MONKEY
What's your idea of paradise? On a beach? With friends at your favorite bar? Sitting in a lawn chair soaking your feet in an inflatable pool? Tag your photos #myparadiseis, and you could be featured on our Instagram feed.